Organics Recycling & Solutions
Revolution Resource Recovery specializes in recovering and recycling food stuffs and other clean organic material and finding the most innovative yet proven ways to transform this valuable resource into something more useful.  We work with businesses of all sizes, in all industries to better manage their organic stream. From office buildings, to retail operations, restaurants and multi-family residential buildings we will help you design a plan that cleanly, effectively and efficiently diverts as much material as possible.
Our Organics Recycling in Vancouver
As of 2015, Metro Vancouver and its member municipalities banned the disposal of food. Our advanced processing system and unique, state-of-the-art facilities can separate 99.99% of food from its containers an packaging, allowing us to repurpose both the food and other recyclable material.
The Revolution Resource Recovery Difference
The team at Revolution Resource Recovery is passionate about doing our part to divert as much material from the waste stream as possible. We help you sort and separate material at source and then go the extra step at our Resource Recovery Parks to assure the highest quality feedstock is produced. If you are interested in learning more about our proprietary organics programs please contact us today for a free quote!
METRO VANCOUVER: ORGANICS BAN
Recent legislative and regulatory changes across the Lower Mainland and Fraser Valley have made it unlawful to dispose of food. This has given Revolution the opportunity to fully apply our extensive collection and processing resources in a way that no one else can match.  Our advanced recovery facilities were designed and built over the past decade in anticipation of society waking up to the fact that disposing of food and other clean organic material is not a good thing. As leaders in this field, Revolution can provide you with more options to deal with this issue than you can imagine.
This is our home too.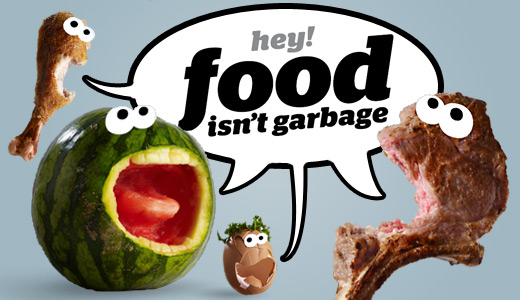 REVOLUTIONARY ORGANICS PROCESSING
Bagged Organics
Revolution's Resource Recovery Parks are the only licensed facilities in British Columbia designed to accept organic material in plastic and compostable bags. Our state of the art processes enable us to handle a variety of incoming streams while achieving unprecedented recovery rates.
De-packaging of Food and Beverage
Our innovative technology allows us to de-package virtually all food and beverage products. This allows you to stop disposing of expired, recalled and excess packaged or bulk foods of any kind. We can accept all quantities and sizes of canned, boxed, wrapped or loose food.